The Los Angeles Angels have shocked the baseball world by placing five of their players on waivers, a move that could drastically alter the pennant race and the future of the franchise. The players are starting pitcher Lucas Giolito, relief pitchers Matt Moore and Reynaldo López, and outfielders Hunter Renfroe and Randal Grichuk, who were all acquired by the Angels at the trade deadline in hopes of making a postseason run with Shohei Ohtani.
What are waivers and why did the Angels do this?
Waivers are a process that allows teams to transfer players to other teams without receiving any compensation in return. Teams can place players on waivers at any time, but after the trade deadline on August 1, trades are not allowed for players who have appeared in the majors this season. Therefore, the only way for teams to get rid of players is to waive them and hope that another team claims them and takes on their salary.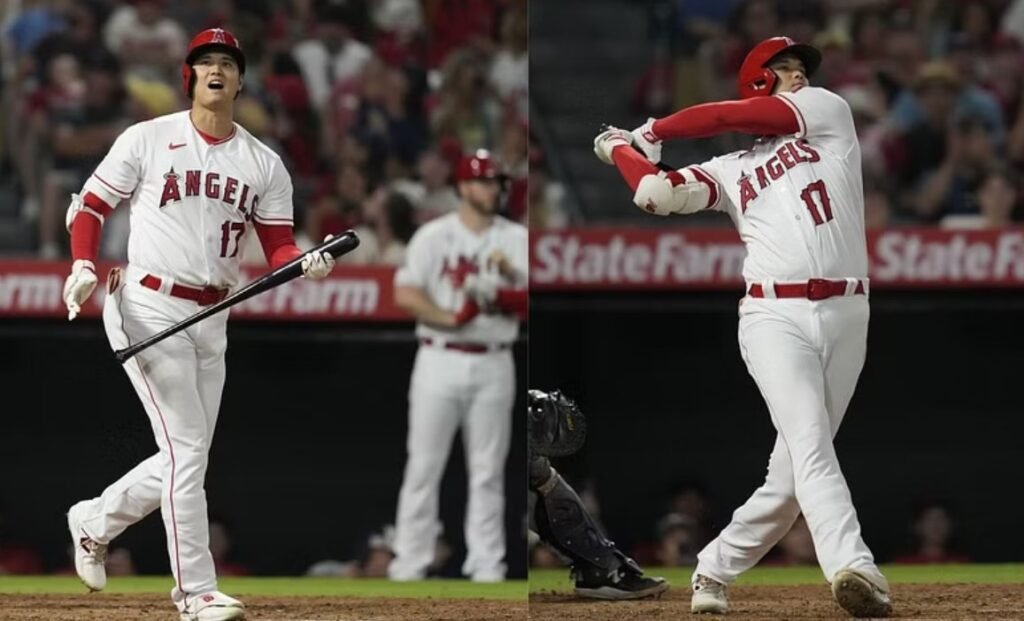 The Angels' motive for doing this is apparently to save money and avoid paying the luxury tax, which is a penalty for teams that exceed a certain payroll threshold. The Angels are currently over the tax line by about $5 million, according to some estimates, and would have to pay a 20% tax on the excess amount. By waiving these five players, who are owed about $8 million for the rest of the season, the Angels could potentially get under the tax line and avoid the penalty.
How does this affect the playoff race?
The Angels' waiver moves could have a significant impact on the playoff race, as several contending teams could benefit from adding these players to their rosters. Giolito is a former All-Star who has struggled this season but still has elite stuff and could be a difference-maker in a short series. Renfroe and Grichuk are power-hitting outfielders who could provide some pop and depth to any lineup. Moore and López are versatile pitchers who could fill various roles in a bullpen or rotation.
Some of the teams that could be interested in claiming these players are the Yankees, Mets, Guardians, Rays, White Sox, Astros, Dodgers, Giants, and Padres. The waiver order is determined by the inverse order of the standings, so the worst teams have the first chance to claim players. However, if a player is claimed by more than one team in the same league, he goes to the team with the worst record. If no team in the same league claims him, he goes to the team with the worst record in the other league.
What does this mean for Shohei Ohtani and the Angels' future?
The most intriguing question that arises from this situation is what does this mean for Shohei Ohtani, the two-way superstar who is having an MVP-caliber season for the Angels. Ohtani is set to become a free agent after this season and has not signed an extension with the Angels yet. He has expressed his desire to play for a winning team and compete for a championship, something that the Angels have not been able to provide him since he joined them in 2018.
The Angels' decision to waive five of their players signals that they are giving up on this season and possibly beyond. They are essentially admitting that they made a mistake by trading away some of their top prospects for these players at the deadline and that they are more concerned about saving money than building a contender. This could alienate Ohtani and make him less likely to re-sign with them in the offseason.
The Angels' future also looks bleak without Ohtani, as they have few young stars or prospects to build around. Their best player, Mike Trout, has been injured for most of the season and is signed through 2030 with a massive contract that limits their financial flexibility. Their farm system is ranked among the worst in baseball by most analysts and has been depleted by their recent trades. Their pitching staff is mediocre at best and lacks depth and quality. Their manager, Joe Maddon, is under fire for his questionable decisions and lack of leadership.
The Angels' waiver moves could be seen as a desperate attempt to save some money and avoid paying the luxury tax, but they could also backfire and cost them much more in the long run. They could lose their best player in Ohtani, their fan base in Los Angeles, and their relevance in baseball.