Apple is reportedly working on a new smartwatch model to celebrate the 10th anniversary of its Apple Watch series. The device, which is called Apple Watch X, could be announced in 2024 or 2025, according to Bloomberg's Mark Gurman. The Watch X will feature a thinner case, a microLED display, and a blood pressure monitoring system. It will also have a new magnetic attachment system for bands, which will be sleeker and take up less space than the existing ones.
What is the Apple Watch X?
The Apple Watch X is expected to be a major upgrade from the current Apple Watch models, which are already among the most popular and advanced smartwatches in the market. The Watch X will mark the 10th anniversary of the Apple Watch, which was first unveiled in 2014 and released in 2015. The exact release date of the Watch X is uncertain, as Gurman believes it could be launched either in 2024 or 2025, depending on what Apple considers to be the milestone year.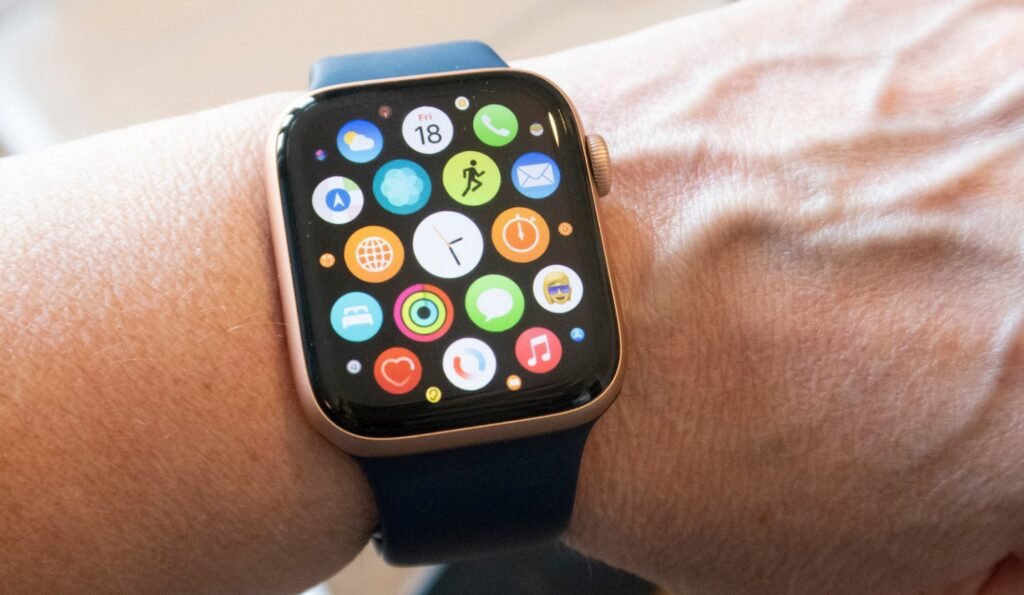 The Watch X will have a slimmer chassis than the existing models, and a microLED display that will offer better color and clarity. MicroLED is a new display technology that uses tiny light-emitting diodes to create pixels, resulting in higher brightness, contrast, and efficiency than OLED displays. Apple has been investing in microLED research for years, and it is expected to use it in its future devices.
The Watch X will also have a blood pressure monitoring feature, which will allow users to measure their blood pressure without using a cuff. This will be a significant addition to the health and fitness capabilities of the Apple Watch, which already include heart rate, electrocardiogram (ECG), blood oxygen, and sleep tracking. Blood pressure is an important indicator of cardiovascular health, and having it on the wrist could help users detect and prevent hypertension and other related conditions.
The Watch X will also have a new magnetic attachment system for bands, which will replace the current locking mechanism. The magnetic bands will be easier to attach and detach, and will take up less space on the watch case. This will give users more flexibility and customization options for their watch bands.
What are the other plans for the Apple Watch series?
Apart from the Watch X, Apple is also reportedly planning to release its Apple Watch Series 9 lineup at an event in September, where new iPhones are also expected. The Series 9 watches will feature new colors and faster processors, according to Bloomberg. These changes are rather minor compared with what Apple has in store for the Watch X, but they show that Apple knows most folks are still buying their first Apple Watch. Unlike an iPhone, for example, consumers yet don't upgrade their Apple Watches every year.
Bloomberg had earlier said that Apple is also planning a fresh version of the high-end Apple Watch Ultra, although it is unclear what might be new. The Ultra model was introduced last year as a premium option for users who want a more durable and luxurious watch. It has a titanium case, a sapphire crystal screen, and an exclusive leather band.
Apple does not break out sales for its watches, which are instead included in the "Other Products" category with other gadgets like AirPods, HomePods, and Apple TV. That segment reported $8.28 billion in revenue for the fiscal third quarter, up 2% year over year.
Why is the Apple Watch X important?
The Apple Watch X is important because it shows that Apple is not resting on its laurels when it comes to innovation and design. The Apple Watch is already the best-selling smartwatch in the world, with an estimated market share of over 50%. It has also become a vital part of Apple's ecosystem, integrating with other devices like the iPhone, iPad, Mac, and AirPods. It has also become a leader in health and fitness tracking, offering features that are unmatched by other competitors.
The Watch X will further cement Apple's dominance in the smartwatch market by offering a redesigned device that will appeal to both existing and new users. It will also showcase Apple's technological prowess by using microLED displays and blood pressure sensors that are not widely available in other devices. It will also demonstrate Apple's attention to detail by creating a new magnetic band system that will enhance user experience.
The Watch X will also be a symbolic product that will mark the 10th anniversary of the Apple Watch series, which has been one of the most successful products in Apple's history. The Apple Watch has not only revolutionized the smartwatch industry but also created a new category of wearable devices that have become essential for many people. The Watch X will celebrate this achievement by offering a device that will push the boundaries of what a smartwatch can do.