The stock market rally suffered a major setback on Thursday, as the Nasdaq composite broke below a key support level and several leading tech stocks plunged. Dow Jones futures fell sharply on Friday morning, signaling more losses ahead for the blue-chip index. Apple (AAPL), Tesla (TSLA) and Nvidia (NVDA) were among the big losers in the tech sector, while Adobe (ADBE) rose after hours on strong earnings.
Nasdaq Breaks Below 50-Day Line
The Nasdaq composite, which tracks the performance of the largest and most influential companies in the tech sector, closed down 1.6% on Thursday, breaking below its 50-day moving average for the first time since October. The 50-day line is a key indicator of the market's intermediate-term trend, and a breach of this level often signals a shift in momentum and sentiment.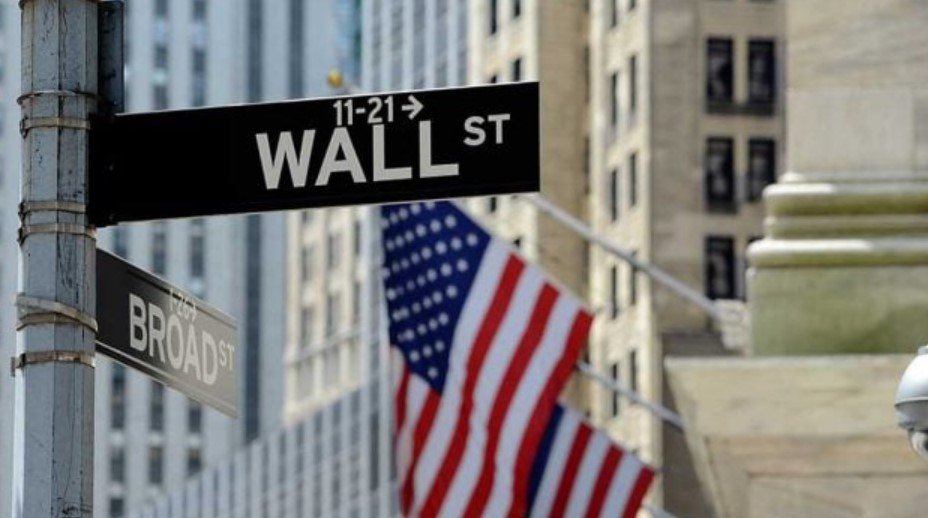 The Nasdaq's decline was led by some of its biggest names, such as Apple, Tesla and Nvidia, which all fell more than 3%. These stocks have been among the market leaders in 2023, but they have also become vulnerable to profit-taking and valuation concerns. Apple, for instance, has lost more than 10% of its value since hitting a record high of $182.75 on Dec. 7. Tesla, meanwhile, has fallen more than 20% from its all-time peak of $1,229.99 on Nov. 4.
The tech sell-off was also fueled by several factors, such as:
The Federal Reserve's hawkish stance on interest rates and inflation, which could hurt the growth prospects and earnings of tech companies.
The weak economic data from the U.S. and China, which raised fears of a global slowdown and lower demand for tech products and services.
The negative corporate news from Netflix (NFLX) and Nucor (NUE), which weighed on the sentiment of the entertainment and steel sectors, respectively.
The bearish analyst call on Nvidia from Morgan Stanley, which downgraded the chip giant to underweight from equal weight, citing valuation and competitive risks.
Dow Jones Futures Fall Sharply
As of 5:30 a.m. ET on Friday, Dow Jones futures were down 1.05%, indicating a lower open for the 30-stock index. S&P 500 futures and Nasdaq 100 futures also dropped 1% and 0.6%, respectively.
The Dow Jones Industrial Average fell 0.6% on Thursday, closing below the 36,000 level for the first time since Nov. 29. The S&P 500 index also slid 0.9%, ending below its 21-day exponential moving average.
The stock market rally has been under pressure in recent weeks, as investors have been grappling with the uncertainty and volatility caused by the Fed's policy shift, the Omicron variant of Covid-19, and the geopolitical tensions between Russia and Ukraine. The market breadth has also been deteriorating, as fewer stocks have been able to hold above their key support levels or break out to new highs.
Adobe Rises on Earnings Beat; Guardant Health Crashes
After the market close on Thursday, software giant Adobe reported better-than-expected earnings for its fiscal fourth quarter, while revenue met analysts' estimates. The company also gave a slightly lower guidance for its fiscal first quarter revenue, but raised its earnings outlook. Adobe shares rose 5% in premarket trading on Friday, recovering some of their losses from Thursday's session.
On the other hand, Guardant Health (GH) reported disappointing results for its blood test for colorectal cancer in average-risk adults. The company said that its test met its primary endpoint of detecting advanced adenomas and colorectal cancers at a higher rate than fecal immunochemical testing (FIT), but it did not meet its secondary endpoint of detecting colorectal cancers at a higher rate than FIT alone. Guardant Health shares crashed more than 30% in after-hours trading on Thursday.
Meanwhile, Exact Sciences (EXAS), which makes Cologuard, a stool-based DNA test for colorectal cancer, soared 20% in premarket trading on Friday, as investors saw Guardant Health's setback as a positive for its rival product.
Other notable earnings reports due on Friday include Darden Restaurants (DRI) and CarMax (KMX).