The Atlanta Falcons have found a new star in their backfield: Bijan Robinson, the first-round pick from Texas, who made his NFL debut on Friday night against the Cincinnati Bengals. Robinson dazzled with his speed, agility, and power, showing why he was one of the most coveted prospects in the 2023 draft.
A spectacular first carry
Robinson's first run as an NFL back went for 12 yards, and it encapsulated so much of what he had already shown his college career. He took a handoff from Matt Ryan, made a quick cut in the backfield, and burst through a hole in the middle. He then juked a defender in the open field and finished the run with a strong push for extra yards.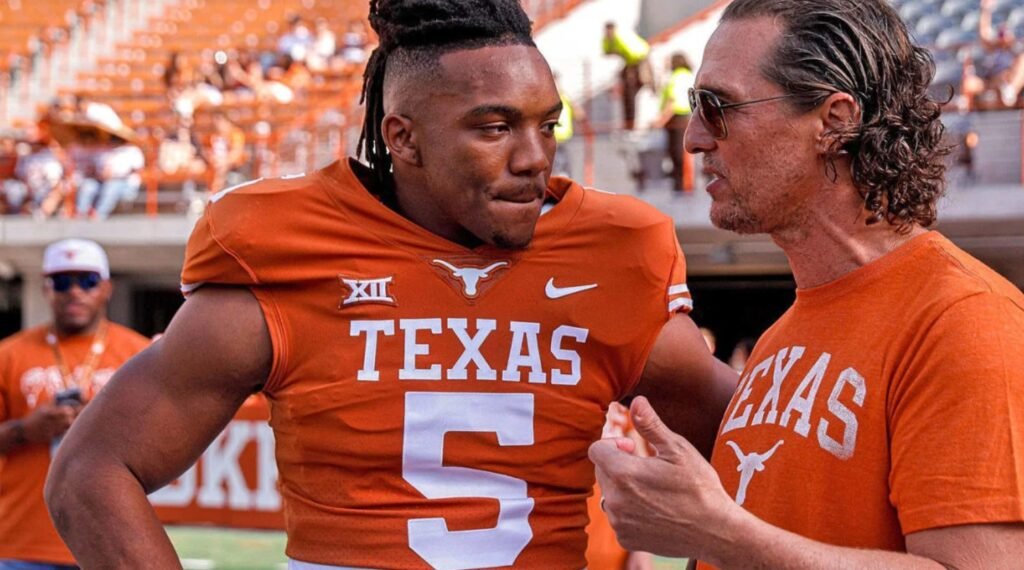 The play drew praise from fans and analysts on social media, who were impressed by his vision, balance, and acceleration. Robinson said he was just following his instincts and trying to make a play for his team.
"I was just reading the defense and seeing what they were giving me," he said. "I saw a crease and I hit it. I felt good out there. It was a great feeling to get my first carry and help the team move the chains."
A versatile weapon
Robinson was not only effective as a runner, but also as a receiver and a blocker. He caught two passes for 15 yards, including a 9-yard touchdown from Ryan in the second quarter. He also showed his willingness to protect his quarterback, picking up blitzes and chipping pass rushers.
Robinson's versatility makes him a valuable asset for the Falcons' offense, which is looking to bounce back from a disappointing 2022 season. He can line up in different formations and create mismatches with his size and speed. He can also handle a heavy workload, as he did at Texas, where he rushed for 1,811 yards and 20 touchdowns in his final season.
"He's a complete back," Ryan said of Robinson. "He can do it all. He can run inside, outside, catch the ball, block. He's a smart player who understands the game. He's going to be a big part of our offense this year."
A humble attitude
Despite his impressive performance, Robinson remained humble and focused on improving his game. He said he was grateful for the opportunity to play in the NFL and learn from his teammates and coaches. He also credited his offensive line for opening up lanes for him and giving him space to run.
"I'm just trying to get better every day and learn from my mistakes," he said. "I'm not satisfied with what I did tonight. I know I have a lot of room to grow and improve. I'm thankful for my teammates and coaches who have helped me along the way. They've been great mentors and leaders for me."
Robinson also said he was not concerned about his role or workload in the Falcons' backfield, which also features veterans Mike Davis and Cordarrelle Patterson. He said he was willing to do whatever the team asked him to do and contribute in any way he could.
"I'm not worried about that," he said. "I'm just here to help the team win games. Whatever they need me to do, I'll do it. Whether it's running, catching, blocking, special teams, whatever. I'm just here to play football and have fun."