The annual G20 summit kicked off on Saturday in New Delhi, India, with Prime Minister Narendra Modi inaugurating the meeting by calling on members to end a "global trust deficit" and work together to address the common challenges facing the world. He also announced that the bloc was granting permanent membership to the African Union in an effort to make it more representative.
"Today, as the president of G20, India calls upon the entire world to first convert this global trust deficit into one trust and one confidence," he said. "It is time for all of us to move together."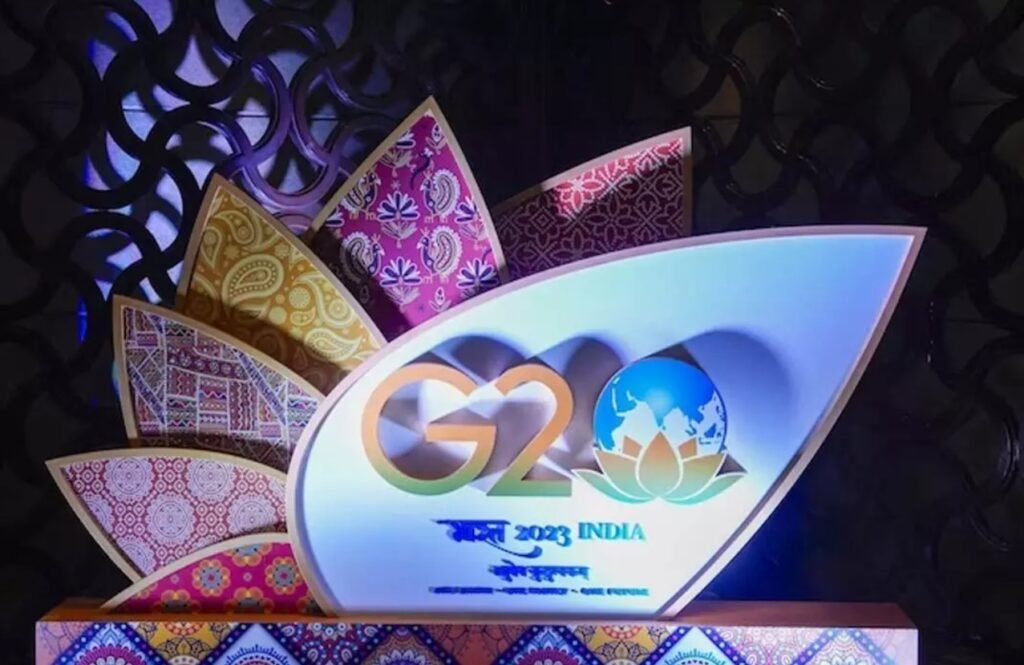 The G20 is a group of 19 countries and the European Union that collectively account for about 80% of the world's economic output, trade and population. The summit is expected to discuss a range of issues, including the COVID-19 pandemic, climate change, economic recovery, trade, development, innovation and digitalization.
G20 delegates reach compromise on Ukraine war
One of the most contentious issues on the agenda was the war in Ukraine, which has escalated in recent months as Russia-backed separatists intensified their attacks on Ukrainian forces and civilians. The Western countries, led by the United States, have condemned Russia for its aggression and imposed sanctions on Moscow. However, some other countries, such as China, India and Turkey, have called for a more balanced approach and urged dialogue and diplomacy.
According to a source with knowledge of the discussions, the G20 delegates have reached a compromise on the language to be used in the final communique, which will be presented to the leaders. The source did not reveal the details of the compromise, but it could be similar to the language used in the previous summit in Indonesia in 2022, which noted that while most nations condemned Russia for the invasion, there were also divergent views.
U.S. President Joe Biden, who is attending his first G20 summit since taking office, is expected to press for a stronger response from the international community and rally support for Ukraine's sovereignty and territorial integrity.
Biden to push for higher climate ambition from major emitters
Another key issue that will dominate the summit is climate change, as the world faces a looming deadline to limit global warming to 1.5 degrees Celsius above pre-industrial levels. The G20 countries are responsible for 80% of global greenhouse gas emissions and their actions are crucial for achieving the goals of the Paris Agreement.
Biden, who has made climate change a top priority of his administration, will push for a higher level of climate action from major emitters, such as China, India and Russia, a White House official said. He will also highlight the U.S. commitment to cut its emissions by 50-52% by 2030 and to provide $11.4 billion in climate finance to developing countries by 2024.
The summit comes ahead of the COP 28 meeting in the United Arab Emirates in November, where countries are expected to submit their updated nationally determined contributions (NDCs) and agree on a set of rules to implement the Paris Agreement.
India showcases its new convention centre and security measures
The summit is being held at a new, $300 million conch-shaped convention centre called Bharat Mandapam, opposite a 16th-century stone fort, in New Delhi. The centre was built in less than two years and can accommodate up to 10,000 people. It features state-of-the-art facilities, such as a digital wall that displays live feeds from various sessions and events.
India has also taken strict security measures to ensure the smooth running of the summit. Many businesses, shops, offices and schools have been closed in the city of 20 million people, and traffic restricted. Slums have been demolished and monkeys and stray dogs removed from the streets. More than 40,000 security personnel have been deployed across the city, along with drones, snipers and anti-aircraft guns.
The summit will conclude on Sunday with a joint statement by the leaders and a press conference by Modi.