Mahsa Amini, a 19-year-old Iranian woman, died in police custody on September 16, 2022, after she was arrested for wearing the hijab improperly. Her death sparked a wave of protests across Iran, demanding justice and an end to the compulsory hijab law. The protesters also chanted slogans against the supreme leader, Ayatollah Ali Khamenei, and called for a democratic change in the country.
The Iranian regime responded with a brutal crackdown, arresting thousands of protesters, activists, journalists, and human rights defenders. According to Amnesty International, at least 72 people were killed by security forces during the protests, and many more were injured or tortured in detention. The regime also imposed a near-total internet shutdown to prevent the spread of information and images of the repression.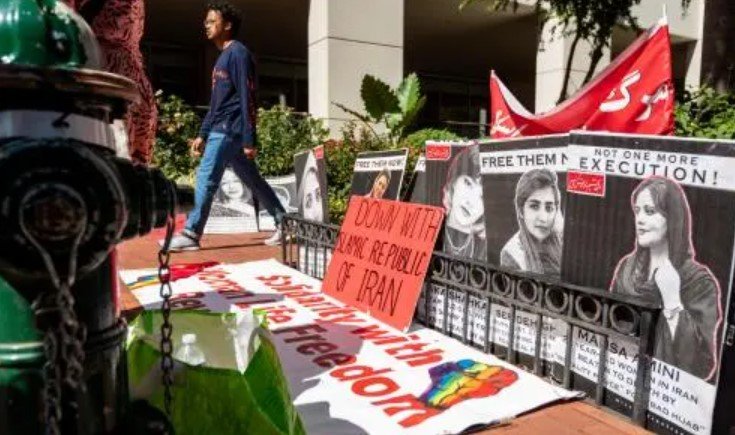 Majid Tavakoli faces six years in prison for his writings and opinions
One of the prominent voices of dissent in Iran is Majid Tavakoli, a political activist and writer who has been in and out of prison since his 20s. He is known for his criticism of both the reformists working inside the system and the communist left. He advocates for a liberal democratic system that respects human rights and freedoms.
Tavakoli was sentenced to six years in prison on September 15, 2023, for his writings and opinions that he published on social media and other platforms. He was charged with "propaganda against the system" and "collusion against national security". He is expected to start his sentence soon, leaving behind his wife and three-year-old daughter.
In an interview with The Guardian, Tavakoli said that he and his family are aware of the difficult choices they have made. He said that the text of the court order states that he is punished because he wants to establish a liberal government and system. He added that this is the general desire of Iranian society, but the government does not want this thinking to have any representatives inside Iran.
Tavakoli says it is not possible to organise in Iran
Tavakoli also said that it is not possible to organise in Iran, as the regime has created a climate of fear and intimidation. He said that the protesters should have had more help from abroad, but the west does not understand what Iran has become. He said that Iran is not a normal dictatorship, but a totalitarian system that controls every aspect of people's lives.
He said that the regime has used various methods to suppress dissent, such as creating fake opposition groups, infiltrating civil society organisations, spreading misinformation and propaganda, imposing censorship and surveillance, and using violence and torture. He said that these tactics have created a sense of hopelessness and despair among many Iranians.
He said that he does not expect any change from within the system, as the reformists have failed to deliver any meaningful reforms. He said that the only way to achieve change is through popular pressure and civil disobedience. He said that he hopes that one day Iranians will be able to live in a free and democratic country.