Call of Duty fans are eagerly awaiting the release of Modern Warfare 3, the sequel to the critically acclaimed Modern Warfare 2. The game is set to launch on November 4, 2023, and will feature a new campaign, multiplayer, and co-op modes. But one of the most exciting features of Modern Warfare 3 is the return of Zombies mode, which has been absent from the Modern Warfare series until now.
What is Zombies mode?
Zombies mode is a co-op game mode where players have to survive waves of undead enemies, using weapons, perks, traps, and other items. The mode was first introduced in Call of Duty: World at War, developed by Treyarch, and has since become a staple of the Black Ops series. Zombies mode has a loyal fan base that enjoys the gameplay, story, and easter eggs that the mode offers.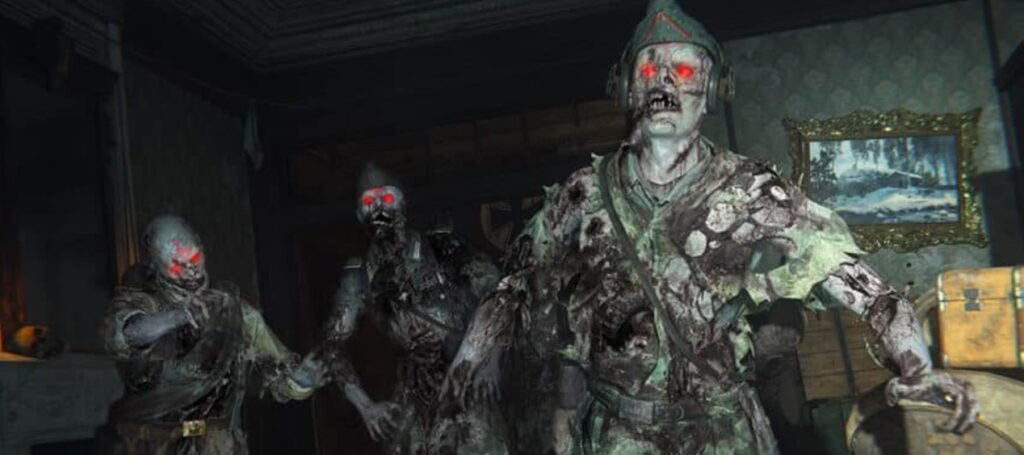 Zombies mode has also evolved over the years, adding new features, mechanics, and maps. Some of the most popular Zombies maps include Kino der Toten, Der Riese, Origins, Shadows of Evil, and Der Eisendrache. Zombies mode has also featured celebrity guest stars, such as Jeff Goldblum, Ron Perlman, Danny Trejo, and Robert Englund.
How will Zombies mode work in Modern Warfare 3?
Modern Warfare 3 will be the first game in the Modern Warfare series to feature Zombies mode. According to leaks and reports from Insider Gaming1, Modern Warfare 3's Zombies mode will be "essentially an Outbreak 2.0", referring to the large-scale open-world Zombies mode that was introduced in Black Ops Cold War.
Outbreak mode allows players to explore different regions of the Ural Mountains in Russia, completing objectives, finding loot, and fighting zombies and other enemies. Outbreak mode also features vehicles, bosses, side missions, and portals to the Dark Aether dimension. Outbreak mode is connected to the main Zombies storyline that spans across multiple games.
Modern Warfare 3's Zombies mode will likely follow a similar format, but with some changes and improvements. For instance, Modern Warfare 3's Zombies mode will use the same engine and gameplay mechanics as Modern Warfare 2, which means that it will have a more realistic and gritty feel than Black Ops Cold War. Modern Warfare 3's Zombies mode will also feature new weapons, perks, enemies, and locations that fit the Modern Warfare theme.
Who is developing Modern Warfare 3's Zombies mode?
Modern Warfare 3 is being developed by Sledgehammer Games, the studio behind Call of Duty: WWII and Call of Duty: Advanced Warfare. However, Sledgehammer Games is not working alone on Modern Warfare 3. The game is a collaborative effort between several Call of Duty studios, such as Raven Software, Beenox, High Moon Studios, and Activision Shanghai.
One of the studios that is helping with Modern Warfare 3 is Treyarch, the developer of the Black Ops series and the creator of Zombies mode. Treyarch is reportedly lending a hand in the development of Modern Warfare 3's Zombies mode, which makes sense given their expertise and experience with the mode. Treyarch has also worked on other aspects of Modern Warfare 2, such as the Ranked mode.
Treyarch's involvement in Modern Warfare 3's Zombies mode is good news for fans who are looking for a quality and consistent Zombies experience. Treyarch has been praised for their creativity and innovation with Zombies mode over the years, as well as their attention to detail and fan service. Treyarch's input could also help integrate Modern Warfare 3's Zombies mode with the existing Zombies storyline and lore.
When will we learn more about Modern Warfare 3's Zombies mode?
Modern Warfare 3's official reveal event took place on August 16th in Warzone, where players got to see a cinematic trailer and gameplay footage of the game. However, the reveal event did not show anything about Modern Warfare 3's Zombies mode. The only hint that Zombies mode is coming to Modern Warfare 3 was an audio message that players received when they texted "zombies" to an anonymous phone number. The message featured the iconic screams of Call of Duty zombies.
Activision has promised that more information about Modern Warfare 3 will be coming soon, including details about its campaign, multiplayer, co-op modes, and zombies. Fans can expect to see more trailers, gameplay videos, interviews, and articles about Modern Warfare 3 in the coming weeks and months leading up to its release date.
Modern Warfare 3's Zombies mode is one of the most anticipated features of the game for many Call of Duty fans. The mode will bring a new twist to the classic co-op survival gameplay that has been enjoyed by millions of players for over a decade. Modern Warfare 3's Zombies mode will also be the largest Zombies offering to date, according to Activision, which means that players can expect a lot of content, variety, and fun from the mode.