Withings, a French company known for its health and fitness gadgets, has unveiled its latest hybrid smartwatch, the ScanWatch 2, at the IFA 2023 event. The ScanWatch 2 is a successor to the original ScanWatch, which was launched in 2020 and featured an electrocardiogram (ECG) and blood oxygen (SpO2) sensors. The new watch adds a temperature sensing module, which can measure skin and ambient temperature, as well as energy transit using a heat flux detector. The watch also has 16 photoplethysmography (PPG) sensors, which can monitor heart rate and detect irregular rhythms.
Temperature sensing for health and fitness
The ScanWatch 2 uses its temperature sensing module to provide data that can help users optimize their workouts and detect potential illnesses. The watch shows temperature zones during workouts, indicating how hard the body is working and how much calories are burned. It also shows recovery temperatures after workouts, which can reflect how well the body is recovering from physical stress. Additionally, the watch can build a baseline of temperature variance over time, which can help users spot abnormal fluctuations that may indicate a fever or an infection.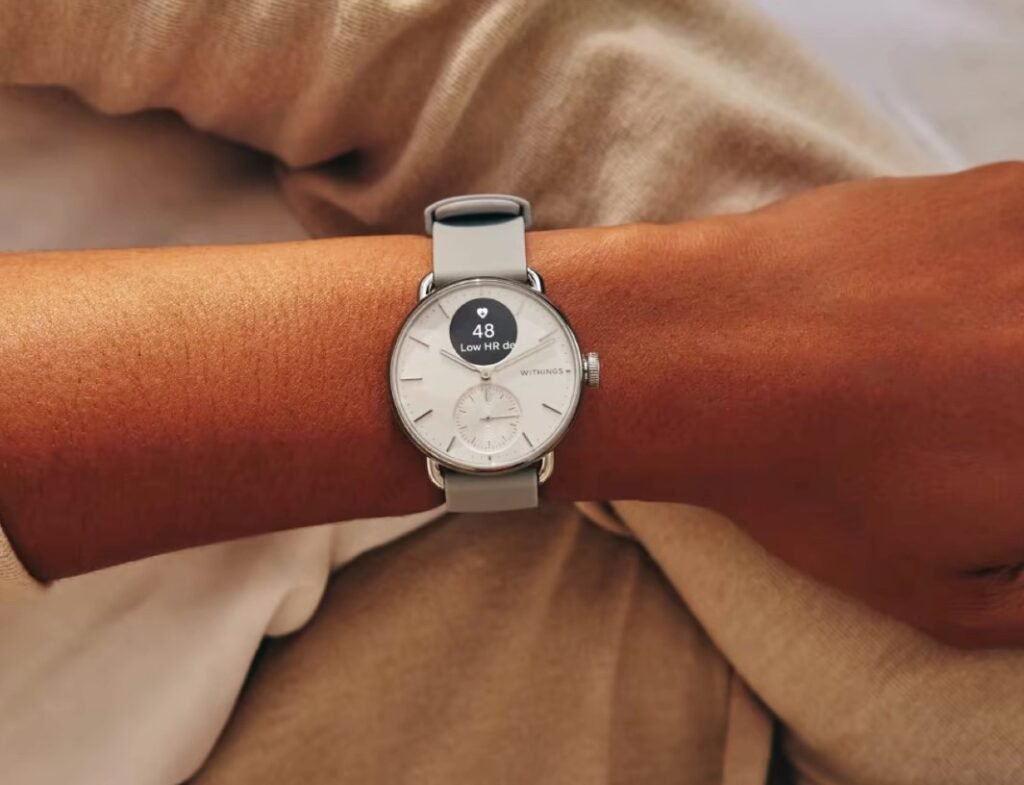 ECG and SpO2 for cardiac health
The ScanWatch 2 also retains the ECG and SpO2 features from the previous model, which are both FDA-approved and CE-marked. The ECG feature can measure the electrical activity of the heart and detect atrial fibrillation (AFib), a common form of irregular heartbeat that can increase the risk of stroke and heart failure. The SpO2 feature can measure the oxygen saturation level in the blood and detect sleep apnea, a condition where breathing stops and starts during sleep, which can affect the quality of sleep and overall health. Both features can be activated by pressing the crown of the watch and placing a finger on the bezel for 30 seconds.
Hybrid design with long battery life
The ScanWatch 2 has a hybrid design that combines a traditional analog watch face with a 0.63-inch OLED display that shows notifications, health data, and other information. The watch has a stainless steel case with sapphire glass and comes in two sizes: 38 mm and 42 mm. It also has interchangeable straps made of leather, silicone, or metal. The watch has a battery life of up to 30 days on a single charge, which is impressive for a smartwatch with so many sensors and features.
Availability and price
The ScanWatch 2 will be available in October 2023 in Europe and Asia, and later in the US pending regulatory approval. The watch will cost $349.95 for both sizes. Withings also announced a more affordable version called the ScanWatch Light, which has basic heart rate and sleep tracking features and costs $249.99.