Discount grocery chain Aldi announced on Wednesday that it has entered into a definitive agreement to acquire Winn-Dixie and Harveys Supermarket from Southeastern Grocers, the parent company of the two Southern supermarket brands. The deal includes approximately 400 stores across Alabama, Florida, Georgia, Louisiana and Mississippi, and is expected to close in the first half of 2024, subject to regulatory approval and other customary closing conditions.
Aldi's Growth Strategy in the US
Aldi, which is based in Germany with a US headquarters in Batavia, Illinois, said the acquisition supports its long-term growth strategy in the US, where it plans to have 2,400 stores by the end of this year. The company has invested $2.5 billion in the region since the mid-1990s, and has recently opened 120 new stores across the country.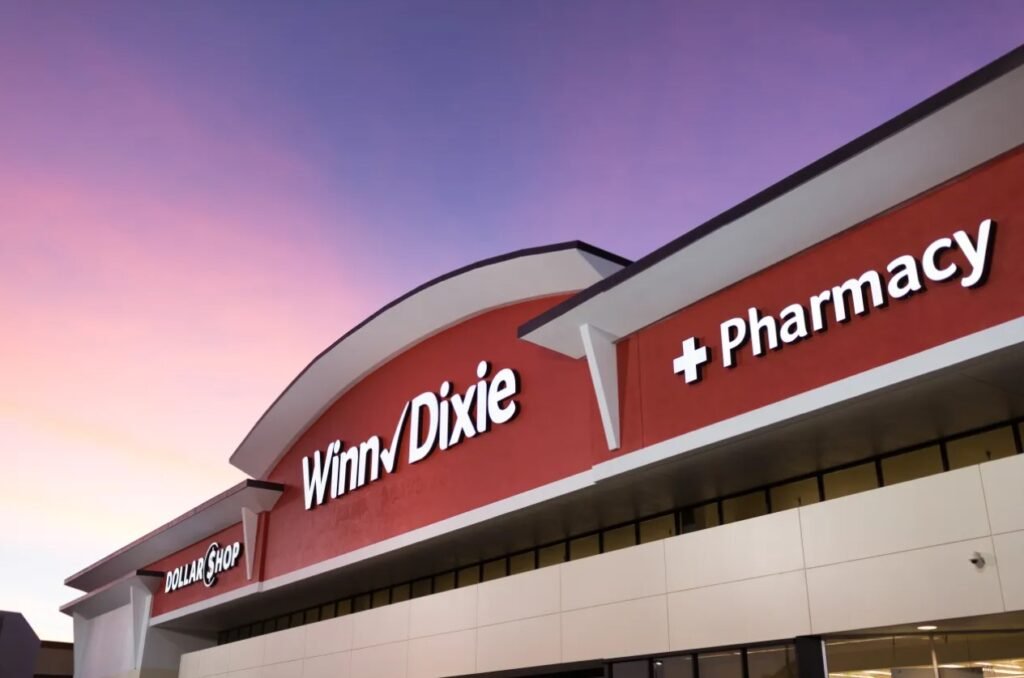 "The time was right to build on our growth momentum and help residents in the Southeast save on their grocery bills," said Aldi CEO Jason Hart in a statement. "The transaction supports our long-term growth strategy across the United States."
Aldi is known for its low prices, lean inventory, self-bagging and private-label products. The company has emerged as a winner during a period of high inflation and rising food costs, as customers look for cheaper options. According to a recent report by Kantar, Aldi ranked as the third-largest grocery retailer in the US by sales in 2022, behind Walmart and Kroger.
What Will Happen to Winn-Dixie and Harveys Supermarket?
Winn-Dixie and Harveys Supermarket have been staples in the Southeast region for decades, but have faced financial challenges and competition from other retailers. Southeastern Grocers, which is based in Jacksonville, Florida, filed for Chapter 11 bankruptcy in 2018 and closed nearly 100 stores at the time. The company also scrapped plans to go public twice, in 2014 and 2021.
Under the proposed merger agreement, Aldi will take over operations of all Winn-Dixie and Harveys Supermarket locations, but will not change the branding or format of all of them. Some stores will be converted to Aldi's brand and format, while others will continue to operate as Winn-Dixie and Harveys Supermarket grocery stores.
"This merger agreement is a testament to our successful transformational journey and the tireless work of our dedicated associates who serve our communities," said Southeastern Grocers CEO Anthony Hucker. "ALDI shares our vision to provide exceptional quality, service and value – and this unique opportunity will evolve our business to benefit our customers, associates and neighbors throughout the Southeast."
Southeastern Grocers also plans to sell its 28 Fresco y Más stores to Fresco Retail Group, an investment company, which will continue to operate them under the same brand.
How Will This Affect Customers and Employees?
The acquisition will likely bring more choices and savings for customers in the Southeast, as Aldi offers a different shopping experience and product selection than Winn-Dixie and Harveys Supermarket. Aldi claims that its customers can save up to 50% on their grocery bills compared to other national brands.
For employees of Winn-Dixie and Harveys Supermarket, Aldi said it will offer opportunities for them to join its team. The company said it is committed to creating a diverse and inclusive workplace that values its associates and their contributions.
"We look forward to welcoming Winn-Dixie and Harveys Supermarket associates into the ALDI family," Hart said. "We have a strong culture of teamwork, collaboration and respect, and we are excited to share that with our new colleagues."