Danelo Cavalcante, a 34-year-old Brazilian national who was convicted of murder last month, escaped from the Chester County Prison on August 31 and has been evading capture ever since. He is considered armed and dangerous, and police are urging the public to report any sightings of him.
Cavalcante was serving a life sentence without parole for the shooting death of his ex-girlfriend's new boyfriend in 2019. He managed to climb up to the roof of the prison building and escape through a hole in the fence, according to multiple sources. He also used a technique known as "crab walking" to avoid detection by motion sensors, which was previously employed by another inmate who escaped from the same prison in 2017.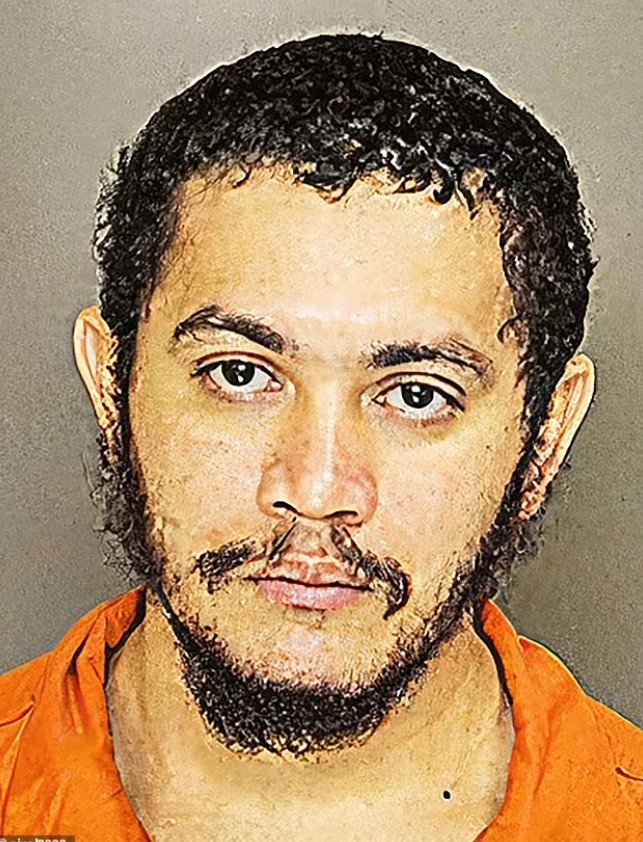 Possible sighting in Glenmoore prompts shelter-in-place order
On Monday night, police received a tip that Cavalcante was possibly sighted in Glenmoore, a rural area in northern Chester County. He was seen on a video doorbell camera at the home of a former coworker, whom he tried to contact via the device. He had shaved his beard and was wearing a green hooded sweatshirt over a dark baseball hat.
Police also found a shirt and shoes that may belong to Cavalcante in the area, as well as evidence of shots fired. A resident reported that a gun was stolen during a confrontation earlier that day. Police set up a perimeter and searched for footprints that could lead them to the fugitive.
Residents in the vicinity of Fairview Road and Horseshoe Trail Road were advised to shelter in place and lock their doors and windows. Police sent out reverse 911 calls and used social media to alert the public about the situation.
Stolen van found abandoned in East Nantmeal
Police believe that Cavalcante stole a white work van from Baily's Dairy, a farm near Longwood Gardens, where he had been hiding for several days. The van was unlocked and had the keys inside, making it easy for Cavalcante to take it. He drove it about 20 miles north to East Nantmeal Township, where he ran out of gas and abandoned it behind a barn.
The van was found on Sunday morning by a farmer, who notified the authorities. Police searched the vehicle for any clues or evidence that could help them locate Cavalcante. They also expanded their search area to include East Nantmeal and surrounding towns.
Reward increased to $25,000 for information leading to capture
The Pennsylvania State Police has increased the reward for information leading to Cavalcante's capture to $25,000. They are asking anyone who sees him or knows his whereabouts to call 911 immediately and not to approach him.
Lt. Col. George Bivens, deputy commissioner of operations for the Pennsylvania State Police, said that no perimeter is 100% secure and that Cavalcante's escape was a minor setback. He expressed confidence that they will catch him soon.
"We are obviously very concerned that Cavalcante has or will attempt to steal another vehicle to facilitate his escape," Bivens said at a press conference on Sunday. "We are also concerned that he may attempt to harm someone in order to obtain money, food, clothing or other items."
Bivens added that Cavalcante may try to leave the state or even the country, and that they are working with federal and international agencies to prevent that from happening.